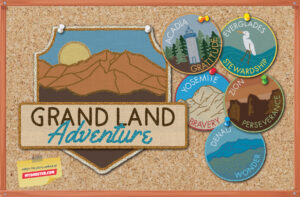 Wharton Dual Language Academy is so excited to host our Wharton Eagle Run in January 2023 (powered by Boosterthon).
We're only a few weeks away from our Wharton Eagle Run and our students, teachers and staff are so excited! Our goal is to fundraise $70,000 for our Phase II for our Upper Grades Outdoor Playground.
REGISTER your student(s) on MyBooster.com today. It takes 30 seconds! It is same as last year, you have to sign in and choose Wharton. Once you are done go setup your student's Star Video!
SHARE with 5 family/friends using the SHARE tools on MyBooster.com (Facebook, Text Message or Email) Students will earn rewards just for sharing from MyBooster.com.
GIVE a donation if you are able to give.
Every share and donation makes a difference! All students get to participate in the DanceFit day, regardless of financial participation.
Kick Off - Monday January 23
Event Day - Friday February 3
==============================================================================
¡Estamos a solo 5 días de nuestro Wharton Eagle DanceFit y nuestros estudiantes, maestros y personal están muy emocionados! Nuestro objetivo es recaudar $70,000 para nuestros patios de recreo de los grados superiores.
REGISTRE a su (s) estudiante (s) en MyBooster.com hoy. ¡Tarda 30 segundos! Es igual que el año pasado, tienes que registrarte y elegir Wharton. Una vez que haya terminado, configure el Star Video de su estudiante.
COMPARTE con 5 familiares / amigos usando las herramientas de COMPARTIR en MyBooster.com (Facebook, mensaje de texto o correo electrónico) Los estudiantes ganarán recompensas solo por compartir desde MyBooster.com.
DONE una donación si puede hacerlo.
¡Cada acción y donación marca la diferencia! Todos los estudiantes pueden participar en el día DanceFit, independientemente de su participación financiera.
Lanzamiento - Lunes 23 de enero
Día del evento - Viernes 3 de febrero


Learn more about the playground for which we're fundraising >
Upcoming Events
Monday, September 25
Tuesday, September 26
Wednesday, September 27
Thursday, September 28
Wednesday, October 4