Wharton Eagle Run 2023
12/9/2022 1:33 pm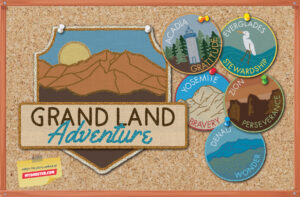 Wharton Dual Language Academy is so excited to host our Wharton Eagle Run in January 2023 (powered by Boosterthon).
We're only a few weeks away from our Wharton Eagle Run and our students, teachers and staff are so excited! Our goal is to fundraise $70,000 for our Phase II for our Upper Grades Outdoor Playground.
REGISTER your student(s) on MyBooster.com today. It takes 30 seconds! It is same as last year, you have to sign in and choose Wharton. Once you are done go setup your student's Star Video!
SHARE with 5 family/friends using the SHARE tools on MyBooster.com (Facebook, Text Message or Email) Students will earn rewards just for sharing from MyBooster.com.
GIVE a donation if you are able to give.
Every share and donation makes a difference! All students get to participate in the DanceFit day, regardless of financial participation.
Kick Off - Monday January 23
Event Day - Friday February 3
Comments
Upcoming Events
Friday, February 3
Monday, February 6
Thursday, February 9
Friday, February 10